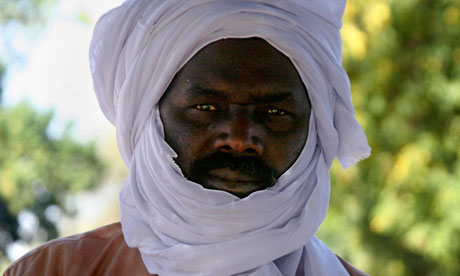 Khalil Ibrahim, leader of the Justice and Equality Movement




A spokesman for the Darfur rebel group, Justice and Equality Movement or JEM, confirmed yesterday their leader Khalil Ibrahim died of wounds sustained in an air strike last Thursday.
JEM boycotted a peace agreement signed by the Sudanese government and other insurgent rebel groups last year in Doha, Qatar; last month they signed a cooperation agreement with three other rebel groups vowing to overthrow the Khartoum based government of Omar al-Bashir. Sudan's information minister, Abdullah Masser, said Ibrahim's death sends a message to other rebel groups "to listen to the voices of wisdom and join the peace process"
Ibrahim had reportedly only recently returned to Sudan, previously being in exile in Libya. It's understood JEM was attempting to regroup and reorganise, following the death of their generous patron Muammar Gadaffi. A security officer with the UN mission in Darfur (Unamid) says the group has mostly operated out of North Kordofan state in recent times and has ceased to have an official presence in Darfur.